University of St. Francis • Application for Admission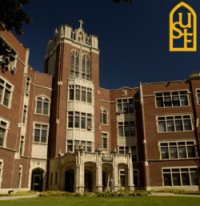 For over 100 years, the University of St. Francis has educated students from all walks of life, graduating individuals like you who deserve the best from a higher education experience.
Here, you are part of a family that nurtures success. There are more than 60 undergraduate programs and 13 graduate programs for you to choose from. You will be challenged but our completely student-centered environment and a low teacher-student ratio will certainly ensure the attention and assistance you need to achieve your dreams and goals.
It's a dynamic environment where you will learn with others like you who appreciate the doors that a USF degree will open. Come see what we're all about! Just click on the link that best suits your needs, and you'll be on your way to discovering USF!